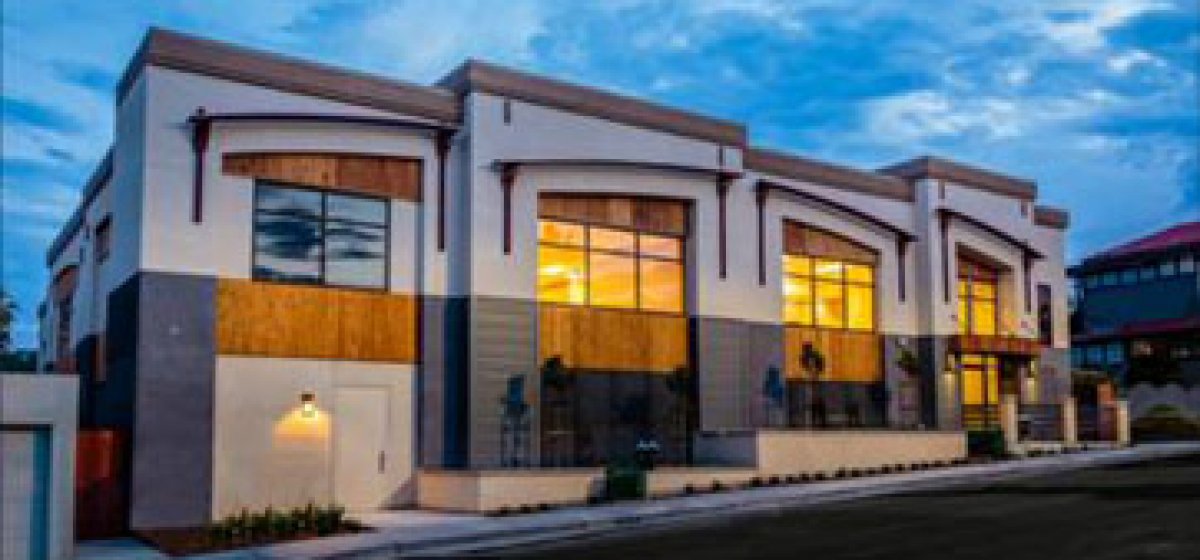 September 14, 2016
theregistrysf.com
Senior Healthcare Executive Indrajit Obeysekere Joins Meridian as Vice President of Client Services
Meridian Hire Enhances Client Services Function of its Industry-Leading Healthcare Division
SAN RAMON, CALIF. – Meridian, a full service real estate developer specializing in acquiring and developing real estate facilities for the healthcare sector, announced today that senior healthcare executive Indrajit Obeysekere has been hired as vice president of client services. Obeysekere will play a leadership role in business development and facility acquisition for Meridian's stable of major medical industry clients.
"It's not often that we have an opportunity to bring someone in who understands the unique challenges the healthcare sector faces in acquiring and developing facilities in a competitive real estate market," said John Pollock, chief operating officer of Meridian. "Indrajit's insider experience from over 25 years at Kaiser Permanente where he held leadership roles in real estate, land use and legal brings a varied healthcare skillset to our organization that further differentiates Meridian from others in our business."
In his new position, Obeysekere will be assisting Meridian's healthcare group in business development, using his experience in healthcare expansion, land use and real estate to elevate the client services function at Meridian. "As a longtime leader in Kaiser's national facilities services division, Indrajit has a unique insight into the patient focus, quality, cost and branding issues that drive healthcare development today," said Pollock. "He brings a national reputation in complex acquisitions and hospital and medical office land use work, having led the permitting and environmental clearance processes for most of Kaiser Permanente's major facilities over the past two decades."
"I am really excited to be joining Meridian," said Obeysekere. "Meridian is the industry leader in this sector, with the people and the resources to deliver truly impressive medical facilities on schedule and on budget. I hope to contribute my understanding of the business realities that the healthcare sector faces when they design and build facilities in a tightly-regulated environment."
Pollock added, "Today's healthcare executives have a gauntlet of stakeholders–both internal and external–that they have to manage when they make real estate decisions. Unfortunately, the needs of the medical economy and the realities of the real estate economy do not always match up. We needed someone senior in-house who could carry on that critical two way dialogue between us and our clients."
A graduate of UCLA Law School, Obeysekere served a number of roles at Kaiser Permanente in Oakland, California, starting in the legal department where he specialized in complex real estate acquisitions and land use law. In 2006, Obeysekere was asked to take on a leadership role with the national facilities division's (NFS) executive leadership team. During Kaiser's explosive growth years from 2006 to 2013, Obeysekere led the entitlements division within NFS, developing innovative partnerships with community groups, project opponents and municipalities to obtain early environmental clearances for Kaiser's often controversial hospital and medical office construction projects. He most recently served as Kaiser's vice president, corporate real estate.
"Kaiser had the foresight to be aggressive in its acquisition and development strategy during the down real estate market, leveraging its stable membership and revenue growth to meet challenging seismic regulations and the uncertainties of health care reform," said Obeysekere. "To meet our patients' needs, we had to entitle over 15 million square feet of real estate in 8 years. Although our growth created significant impacts in the communities we served, my team was passionate about our mission and had the support of a united and strong senior leadership team that trusted my judgement."
About Meridian
A division of Marcus & Millichap Company, San Ramon, Calif. based Meridian Property Company is a full-service real estate developer having completed over one million square feet of innovative and integrated commercial office, primarily medical, since its inception in 2000. Meridian's services are broad in scope but meticulous in detail — from site evaluation and land acquisition to entitlement and planning to construction and management. For more information, see mpcca.com.