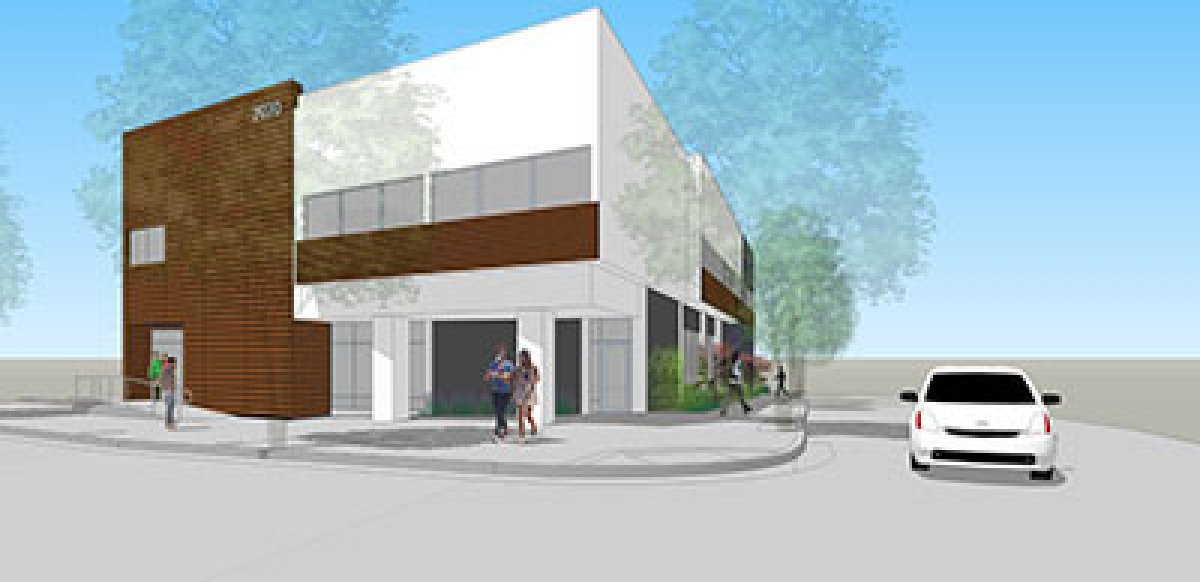 February 26, 2015
Monaghan Communications
Meridian Acquires 16,000 SF Medical Office Building in Berkeley, California
SAN RAMON, CA — Meridian Property Company, a full service real estate developer and owner of medical real estate, is pleased to announce that it has closed escrow on the purchase of a 15,915-square-foot medical office building located in Alameda County at 2920 Telegraph Avenue in Berkeley, California. Meridian purchased the property from Gambro of Deerfield, Ill., in an off-market direct deal transaction. The sales price could not be disclosed.
This marks Meridian's first speculative purchase since the downturn. "Location, economic conditions and liquidity in the debt markets made this acquisition possible," Meridian's COO John Pollock said. Built in 1971, the two-story building sits on .22 acres and was completely vacant at the time of the sale. The building is located off of Ashby Avenue, within two blocks of Sutter Health's Alta Bates Summit Medical Center; one mile south of the University of California Berkeley; and one mile north of Highway 24, providing access to I-80, I-980 and I-580.
According to Meridian's acquisition team, headed by John Moutsanas and Joseph Crist, Meridian plans to invest an estimated $2.6 million into the building. Meridian's renovation plans include making a variety of upgrades to the facade, adding 10 on-site parking stalls, and upgrading the utilities and water lines to enable a medical tenant to begin their user specific improvements once the shell is ready. Meridian also plans to decrease the building's footprint to 12,900 square feet in order to create internal secure parking on the back of the ground floor, which will meet the conditional use permit requirement and allow medical use at this location. Meridian expects to commence the renovation of the building in the fall of 2015 once all necessary permits and approvals are in place.
"It is a dynamite location," said Meridian Vice President John Moutsanas. "We know that there will be a significant amount of renovation relative to the size of the building, but we are excited at the opportunity to be located so close to the University of California Berkeley and Sutter Health's Alta Bates Summit Medical Center. The finished product will provide a unique opportunity for a mid-sized medical user to make a splash so close to campus."
According to Dave McCarty of Lee & Associates of Oakland, the building's exclusive leasing agent, "The market for this size of contiguous freestanding space is non-existent in Berkeley. We are currently talking to multiple medical users who are interested in taking over the completed building."
This transaction marks Meridian's first value-add medical office acquisition in the Berkeley submarket, and brings Meridian's development and acquisition total to more than 1.3 million square feet. The existing portfolio of assets are located in both northern and southern California.
"Our acquisition team continues to seek out other well-located suburban medical and general office value-add opportunities," stated Rachel Caskey, head of marketing at Meridian. "This marks Meridian's second transaction in 2015. Meridian closed escrow on January 29th on The Atrium at 5776 Stoneridge Mall in Pleasanton, Calif." Meridian purchased The Atrium, a fully-occupied 74,000-square-foot professional office building, for $10.5 million in an off-market transaction. Meridian plans to invest an estimated $1 million in improvements.
About Meridian
A division of Marcus & Millichap Company, San Ramon, Calif. based Meridian Property Company is a full-service real estate developer having completed over one million square feet of innovative and integrated commercial office, primarily medical, since its inception in 2000. Meridian's services are broad in scope but meticulous in detail — from site evaluation and land acquisition to entitlement and planning to construction and management. For more information, see mpcca.com.