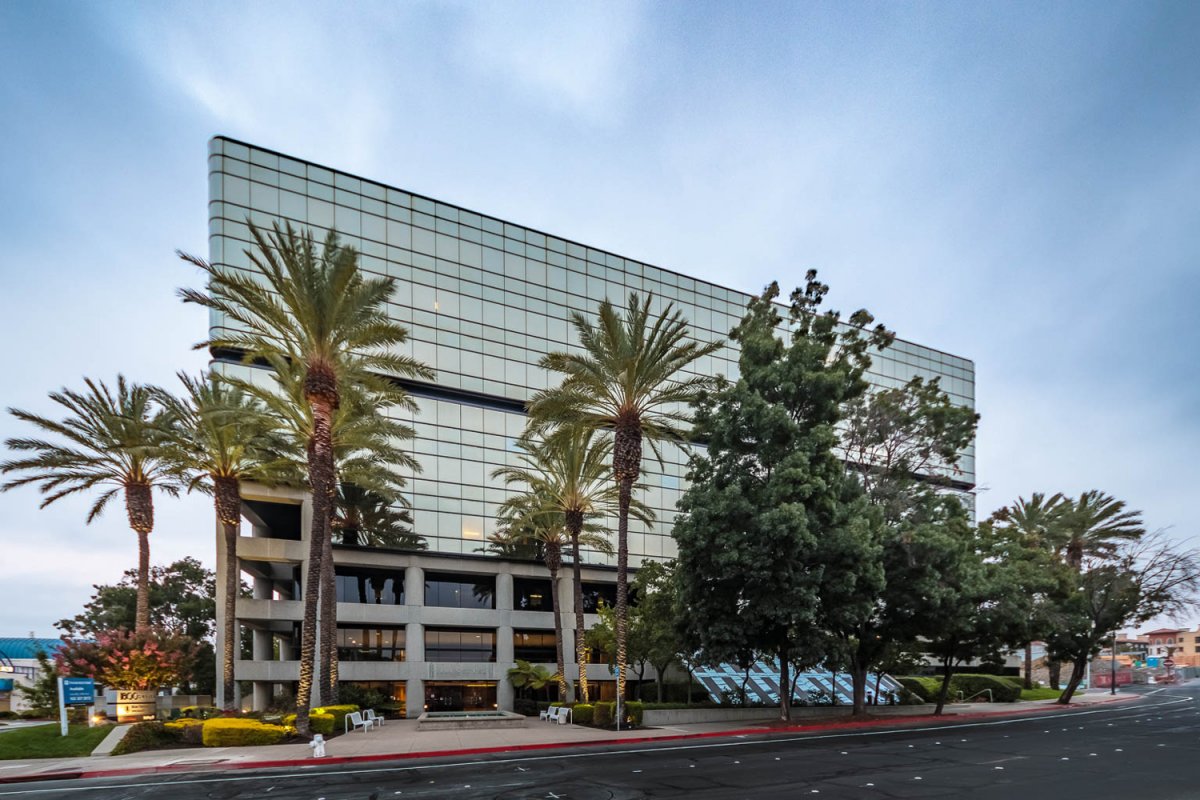 SAN RAMON, Calif. - Meridian, a full-service real estate developer and owner of general and medical office real estate, is pleased to announce that it has completed the sale of Sutter Square, a 174,689-square-foot, nine-story office building located at 1800 Sutter Street, near downtown Concord, California, to a joint venture between Barker Pacific Group and Iron Point Partners. The sale price was $30.9 million.
Meridian acquired the property in August 2017, when the building was 78% occupied. During its ownership, Meridian invested over $4.0 million in interior renovations and brought occupancy up to nearly 90%.
According to Meridian's Senior Vice President, Dan Rosenbaum, "Below-market rent and occupancy provided an opportunity for Meridian to purchase this asset as part of our value-add office investment strategy. We made significant improvements to the property and the Sutter Square project allowed us to use our creativity and client-focused real estate strategy to provide value to the developing environment of downtown Concord."
"We were able to complete an extensive list of renovations and leasing in just over two years of ownership," said Meridian's Vice President, Asset Management, Linda Shoemaker. "Renovations included chiller replacement and installation of automated building controls, a new roof, a new conference room with upgraded audio visual equipment with patio access and a view of Mt. Diablo, new common area corridor paint, new elevator lobby finishes and a remodeled gym with upgraded fitness equipment. A pendant lighting feature is showcased in the grand, two-story lobby. Between new leasing and renewals, we transacted on over 75% of the building."
Scott Ellis and Eric Erickson of Colliers International managed the leasing efforts at the property. Both the buyer and seller were represented by Bob Gilley, Brad Idleman and Andy Zighelboim, also of Colliers International.
In October 2019, Meridian purchased two value-add office buildings in California, a six-story, 72%-leased, 100,000-square-foot office building located near downtown San Mateo; and a 100%-vacant, 53,500-square-foot office building in Orange County.
"The sale of this asset marks our continued efforts to add value to general office buildings in the Bay Area," continued Rosenbaum. "With approximately 500,000 square feet currently in development/redevelopment, plus another 500,000+ square feet in the development pipeline, we are still looking for more acquisition opportunities throughout California, the Pacific Northwest and the Southwest."
About Meridian
Founded in 1999, San Ramon, California-based Meridian is a full-service real estate developer and investor specializing in high quality, brand-enhancing developments with distinctive expertise in general office and healthcare real estate. Meridian's services are broad in scope, but meticulous in detail -- from site evaluation and land acquisition to entitlement and planning to construction and management. Meridian has offices in Phoenix, Seattle, Dallas and San Ramon and Newport Beach, California. For more information, see www.mpcca.com.
Media Contact
Company Name: Meridian
Contact Person: Anne Monaghan | Monaghan Communications
Phone: (925) 302-1400