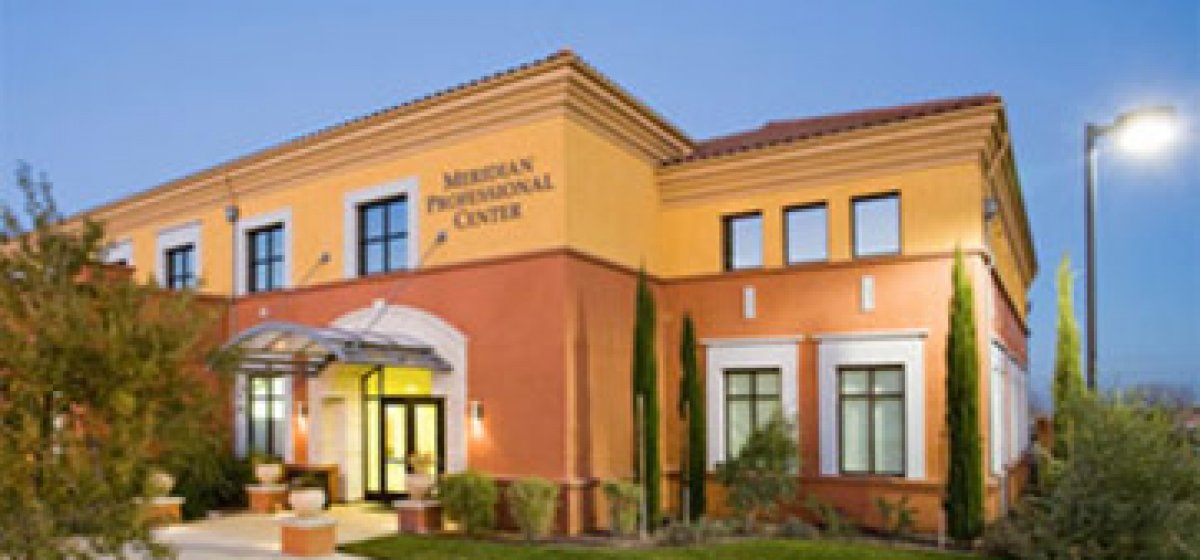 May 19, 2016
GlobeSt.com
Reality Tilts Focus to Suburban General Office
SAN RAMON, CALIF. – Industry veteran Dan Rosenbaum has been hired as senior vice president of Meridian, a developer and owner of medical real estate. He will spearhead the development of the company's new division focused on the acquisition of suburban general office value-add opportunities. In his new position, Rosenbaum will be responsible for all aspects of acquisition, management and development of general office properties. He recently discussed the new division, suburban office targets and general medical office acquisitions.
GlobeSt.com: Why did Meridian decide to launch a new office division at this time?
Dan Rosenbaum: With the rental rates for class-A buildings in the greater Bay Area at or near an all-time high, and the majority of the Class B buildings needing renovation, we see the opportunity to provide the smaller, more stable tenants with high-quality office space. Meridian's construction and entitlement capacities as an experienced developer of medical office throughout California will be extremely valuable in this new line of business. Furthermore, Meridian's access to capital, primarily through Meridian's parent, Marcus & Millichap Company, is a tremendous advantage.
GlobeSt.com: Are suburban general office opportunities desirable to take advantage of proximity to residential areas?
Rosenbaum: While there is a definite trend towards companies wanting to be in San Francisco or Oakland, especially those with predominantly younger employees, the fact is that most of the housing in the Bay Area is located in the suburbs. There will always be a desire for companies to locate closer to their employees. In addition, there are numerous suburban central business districts that are undergoing significant rebirths, with prime examples of Redwood City, CA and Mountain View, CA. Though still classified as suburbs for the purposes of our new division, we see many opportunities to enhance buildings within walking distances of these new hubs to match those downtown amenities.
GlobeSt.com: What is an example of a well-located class-B building that would make the cut for Meridian?
Rosenbaum: Our initial targets will be over $10 million and our drivers will be location in vibrant suburban submarkets, with proximity to amenities, transportation (preferably heavy rail–CalTrain and BART) and good bones. We will be focusing exclusively on the value-add sector initially, so most will have some vacancy and/or pending lease roll-over. Meridian purchased The Atrium, a three-story, 74,000-square-foot office building located in Pleasanton, CA, in January 2015 in an off-market transaction. Meridian paid approximately $10.5 million and invested $1 million including a large number of aesthetic upgrades to the common areas, walkways, directories and onsite amenities. Meridian's renovation strategy also included increasing the rentable area of the building, completion of deferred maintenance and adding select ADA upgrades to the building. Though Meridian's office division was not formed at that time, Meridian's presence in those markets with key brokers enabled that acquisition, and our success with The Atrium is a component of this initiative.
GlobeSt.com: In addition to tech requirements, what is necessary to bring these types of properties into a relevant state?
Rosenbaum: Some of our acquisition targets will need top-to-bottom renovations, including HVAC systems, elevators, common areas and lobbies, bathroom cores, etc. Some will require a light touch. Most will require a willingness to improve the interior tenant spaces.
GlobeSt.com: Will Meridian also continue to grow its acquisition and development of medical office buildings?
Rosenbaum: Yes, aggressively. Meridian closed escrow in January on the purchase of Cotton Medical Center, a 115,000-square-foot medical office complex in Pasadena, CA, which was 71% occupied at the time. Meridian's capital plans include spending more than $5 million in modernization, efficiency, safety, ADA and machinery improvements. Meridian also broke ground this month on a new 12,750-square-foot clinic in the Piedmont neighborhood in Oakland, CA. And, just a short distance away at 380 W. MacArthur, Meridian is converting a 19,202-square-foot historic general office building to a medical building. The company has also completed two new DaVita clinics, one in Mountain View and the other in Palmdale, CA.