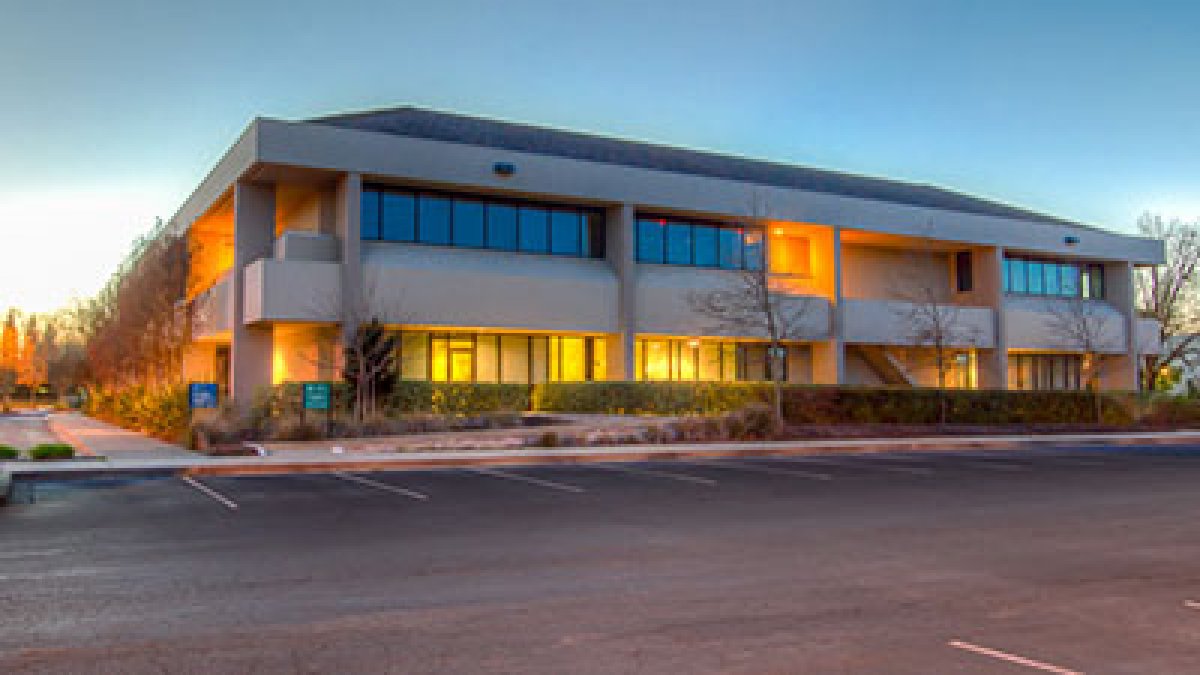 Petaluma Health Center on Aug. 12 plans to open a sizable Rohnert Park medical center, responding to demand for care in southern Sonoma County.
Rohnert Park Health Center is projected to accommodate 100,000 patients visits annually within three years. The center offers behavioral health, dental, vision, medical and gynecology services, wellness programs, and onsite laboratory and pharmacy.
Located on the second floor of the building at 5900 State Farm Dr., the 38,000-square-foot space has been completely renovated for the purposes of the health center. San Ramon-based real estate developer Meridian acquired the building in March 2014 and has completed more than $5 million initial renovations, preparing the second floor for a new layout, and provided new signs for all common areas on both the first and second floor, and outdoor signs.
One of the highlights of the center is a large dental facility that includes 15 dental chairs, with an emphasis on prevention-focused dental care, for children. As one of the only facilities in the North Bay accepting Medi-Cal insurance, the dental facility will fulfill a much needed service in the community, center officials said.
"Meeting the health care needs of medically underserved populations is a top priority, and we continue to grow based on those needs," said Nurit Licht, chief medical officer of Petaluma Health Center and Rohnert Park Health Center. "Projects such as this allow us to provide better care to our patients and expand services to those that need it most."
The health center added approximately 100 new jobs this year and will continue to hire for open positions throughout the next few months.
"We are excited to have played a role in helping Petaluma Health Center realize their vision of creating a state-of-the-art facility in Rohnert Park to provide better and more convenient care to the residents of southern Sonoma County," said John Pollock, chief operating officer of Meridian.
Meridian in early August also completed construction on a health care center in San Rafael. A 10,652-square-foot clinic was built on a roughly one-third-acre site at 1415 Third St., following the demolition of an existing structure.
"There is a big push by medical providers to have locations with access that is convenient for their patients and offer visibility to help them gain market share," Pollock said. "However, urban infill locations often require creative solutions, complex construction and careful navigation around the entitlement process. The San Rafael building is a great example of what can be achieved with some out-of-the-box thinking."
Since the San Rafael site couldn't support the required parking ratio of four spaces per 1,000 rentable square feet, Meridian purchased a neighboring historic Victorian triplex, reverted it to a single-family home, sold it then changed the lot line to provide the additional land for medical office building parking.
Over the past 12 months, Meridian has completed transactions totaling 400,000 square feet - acquisitions, leases and sales - with another 250,000 square feet of deals planned. These include a 16,000-square-foot medical office building in Berkeley and a 74,000-square-foot Pleasanton professional office building.